SOESD / School Improvement Services / Career and Technical Education

Career and Technical Education



About CTE
Career and Technical Education endeavors to accommodate all student learning styles through the development and integration of academic content and hands-on technical skills based curriculum. This contextual and relevant blend helps provide the necessary motivation for student participation and learning that will lead to high demand, high wage career opportunities.

CTE Moodle Page

Please click here to access your school district folder and other useful information.


Southern Oregon Career and Technical Education Consortium (SOCTEC)

The CTE Department also facilitates the Southern Oregon Career and Technical Education Consortium (SOCTEC), a consortium of representatives from each public school district in Jackson, Josephine, and Klamath Counties; Rogue and Klamath Community Colleges; Southern Oregon University; Oregon Institute of Technology; the Rogue Valley Workforce Development Council; the Job Council; and the Bureau of Labor and Industries Apprenticeship and Training Division.

Southern Oregon STEM Hub

Southern Oregon STEM is focused on creating quality STEM partnerships within the Southern Oregon region and providing students with STEM experiences that will benefit both the students and the industries within our region.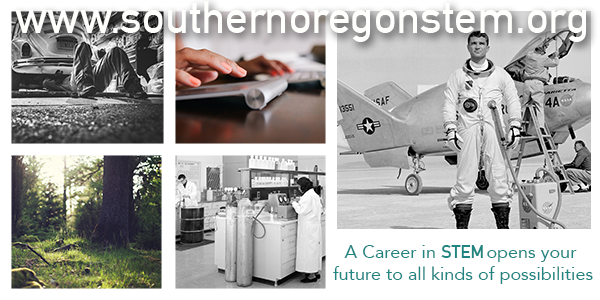 CTE Medford Staff
Brian Robin, CTE Regional Coordinator
Pam Weaver, Technology Assistant
Karla Clark, Community Outreach Facilitator
News


$1,197,286 for CTE / College and Career / STEAM Pathways
Friday, December 08, 2017
The Oregon Department of Education has awarded a $382,286 Career Technical Education Revitalization (CTE-R) grant to Southern Oregon Education Service District as part of a regional collaborative project with Southern Oregon Air Academy, K-12 school districts, higher education, and other business, i... Read more...


View All News...