SOESD / Newsletters / The Source / May 2005 Source: Paul Rickerson / IVC Pioneers Honored

IVC Pioneers Honored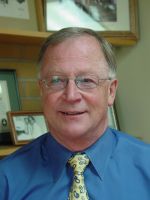 At its April meeting, the SOESD Board took time to honor two outstanding educators who have been pioneers in their districts' interactive video conferencing (IVC) efforts. Doug Smith, curriculum director for Klamath County School District, was named Outstanding IVC Administrator for 2004-05, and Suzanne Wicklin, high school librarian and media specialist for three elementary schools in Grants Pass School District, was named Outstanding IVC Educator for 2004-05.

Doug Smith, a long-time administrator in Klamath County, wears many hats including chief promoter of IVC for the district's 6,500 students and nearly 400 teachers. In the state directory, he is listed for curriculum, instruction, assessment, and technology. He is also the principal of Falcon Heights Alternative School. The maxim "if you want something done—ask a busy person to do it" seems to fit in Doug's case. Doug has worked with SOESD since the beginning of IVC efforts in this area and has kept Klamath County Schools in the leadership position for delivering high school classes. Doug and Klamath County Schools have recently received national and international attention for their efforts. Klamath County Schools are noted in a special study supported by the U.S. Department of Education for "using technology to increase access to accelerated learning opportunities in four states." Last summer Kevin Farrell, a high school principal from New South Wales, Australia, came to visit Klamath County Schools to gather information for inclusion in his report "Best Practice in Interactive Video Teaching." What Mr. Farrrell found is what many in Oregon already know--—Doug Smith's efforts have been key to the development of IVC classes in Klamath County Schools. Among his accomplishments are 1) a single bell schedule for all the district's five high schools - making shared instruction a logistical possibility, 2) ongoing leadership to promote IVC classes to students, parents, and educators, and 3) a cooperative and sharing attitude with other districts. For these reasons and because of his "Just Do It" attitude, Doug Smith was chosen Outstanding IVC Administrator 2004-05.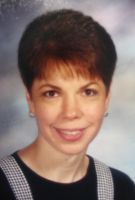 Another distance learning pioneer, Suzanne Wicklin, was chosen as IVC Educator for 2004-05. She began her teaching career and served as a librarian for three elementary schools in Grants Pass School District before becoming Grants Pass High School Librarian in 1979. In the last two years, she has come full circle and has returned to working with elementary schools. She now serves as the librarian for three elementary schools and Grants Pass High School.
We choose Suzanne as our Outstanding IVC Educator, in part, because from the first introduction of IVC in the late 90s Suzanne has been an enthusiastic advocate. Having had experience in elementary schools, she saw the value of what we then called "virtual fieldtrips" and what we now call the content side of IVC. Suzanne caught the vision that IVC could open the doors for students and teachers to venture out into the world in a new way. Suzanne worked with teachers from a variety of subject matter and grade levels to experiment with this new telecommunications device. In almost every case when the SOESD distance learning staff needed someone to try a new event, Suzanne knew a teacher who would be interested. She did this on what we now call the "bleeding edge" of a new technology. Suzanne's optimism and enthusiasm for new and innovative projects has helped to keep IVC "events" an ongoing option in Grants Pass School District #7.