SOESD / Newsletters / The Source / April 2005 Source: Steve Boyarsky, Superintendent

The Land of Second Chances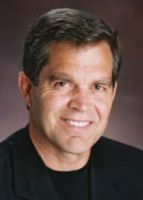 Steve Boyarsky, Superintendent


In the spring of 1993, my wife and I accompanied 20 high school students to Medford's sister city in Alba, Italy. One of our many observations was that the Italian teachers were primarily using lecture and recitation teaching techniques. We didn't see much hands-on instruction, active student discussions, or media support to exemplify a point. When asked how many assignments they use to evaluate students' grades, our Italian host teachers responded: four to six per grading period. The students seemed to be doing homework in the afternoons and evenings and scrambling to try to anticipate what information the teacher might ask the following day that might be one of five grades. The Italian teachers we observed absolutely controlled the destiny of their students.

In the fall of 1998, I visited Japan and observed the Japanese educational system for several weeks. Japanese schools are a microcosm of their society. Every student is part of their class and is expected to blend into the group. As the Japanese saying goes, "The nail that sticks up gets pounded down." Exams for Japanese college entrance determine what university a student attends; the university status determines what corporations they work for and largely what position they will attain. Poor performance in Japanese schools has lifelong negative consequences that can be irreversible. Students are very compliant and orderly, as they understand the impact school will have on the rest of their lives. The Japanese education system is relatively prescribed and rigid.

One of my student teachers, who is British and educated through university in England, called America "the land of second chances." He lamented that American high school students absolutely knew:
If they didn't do well on a test, they could retake it.
If they missed homework assignments they, could make them up with extra credit.
If they failed a class, they could complete credit retrieval.
If they needed class credits, they could attend summer school.
If they didn't have enough credits to graduate from high school, they could return for another year.
If they dropped out of school, they could get a GED.
If they couldn't get into a four-year university, they could attend community college.
If they needed to leave college to work, they could always return.
I have to admit that I was somewhat envious of teachers in Italy, England, and Japan. My biggest problem as an educator was that many students "didn't do what I asked them to." Perhaps they knew there would always be a second chance.
American high school students don't stack up favorably in international comparisons. The graduation rate of American students is below our industrialized comparison groups, but if you measure the percent of Americans at age 25 who have a high school diploma or the equivalent, we do pretty well. College students take longer to get their degrees than in the past, but more American students, especially females, have degrees than our comparison countries. Young people have taken advantage of those second and third and fourth chances.
Public education in the United States is less a system than a series of educational options, where hopefully some educational door is always open. Because of these options, American students have taken more circuitous routes to careers than their international peers. The steps through our educational institutions don't look as organized, as efficient, or as systematic as other countries. However, I'm not sure we would want to define education systems as tightly as other nations. I actually take pride in the designation as "the land of second chances."



The above document(s) are Adobe® Acrobat® PDF files and may be viewed using the free Adobe® Acrobat® Reader™. Most newer web browsers already contain the Adobe® Acrobat® Reader™ plug-in. However, if you need it, click on the "Get Acrobat® Reader™" icon to download it now.