SOESD / Newsletters / The Source / February 2005 Source: Cynda Rickert / Networks At Risk

Networks At Risk



By Mike Prinslow (SOESD Network Specialist)

"Spam," "viruses," "trojans," "malware," and "spyware" are attacking schools' computers and networks on a daily basis! Network security has become a major concern for Southern Oregon ESD as well as for our local school districts. We have increased staff in the ESD's Network Support Services department to help address these issues and others. One of the things SOESD has done to protect school districts' computer networks is to send our "security person," Israel Mathewson, to an extensive PIX class training. This specialized training allows us to offer Cisco PIX firewall management as a service to our schools. So far, four districts are utilizing this service, including SOESD. In late 2004, we also purchased "Spam" and "Virus" filtering services for any school district that wants to use it. Seven school districts are using this service at no cost. Licenses to use our Web Filter from Secure Computing are not free but are shared among the five districts that use it. All of these services help reduce the number of "rogue incidents" on all of the schools' networks.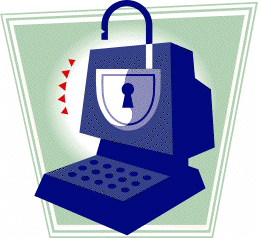 Southern Oregon ESD contracts with NERO (Network for Education and Research in Oregon) at the University of Oregon for ISP (Internet Service Provider) services. The ESD pays for this service for all of the schools in our ESD service area. NERO scans all outgoing Internet traffic and issues a daily report if it finds any "rogue traffic" emanating from the Southern Oregon region. This helps the ESD identify and eliminate problems for schools' networks before they escalate into major problems. Typically, the ESD receives at least one notice a month of an infected computer network somewhere in our regional WAN (Wide Area Network) . We have even been contacted by the FBI more than once about incidents on schools' networks!
At our last JackNet Meeting of school Technology Coordinators, SOESD Superintendent Steve Boyarsky asked the attendees what level of network support they needed/wanted from the ESD. Attendees indicated that they did not want to lose any of the current services and would like to see an increase in network infrastructure management and help with identifying "rogue" or unwanted traffic on their internal computer networks. We are pursuing both of those objectives. We hope to identify software packages to use for network "intrusion traffic." Hopefully, that system will be operational in the near future. Five school districts have asked the ESD to manage their network infrastructure support. Sometimes this involves sending staff to a school to fix a problem, and sometimes the problem can be solved remotely over the network itself.
All of these actions help make our schools' networks safer and more reliable for the students and staff.