SOESD / Newsletters / The Source / January 2005 Source: Steve Boyarsky

January 2005 Source: Steve Boyarsky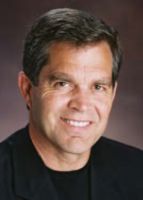 As Oregon approaches the 2005 legislative session, I would like to challenge three popularly held myths about education. The news media is quick to report failures and crisis in education, but reluctant to showcase the successes of American education. The cumulative effects of these critical reports are assumed to be true even though there may be little substantiation or balance. Three statements reiterated by the media and politicians need to be challenged:
Money doesn't make a difference in education.
The state is spending far more on education than ever before.
If we just ran schools like a business they would be efficient.
Myth 1: Money doesn't make a difference in education.
Oregon expenditure per pupil (state and local) compared to all U.S. states has dropped from 15th to 20th in the last decade.1 Oregon has one of the shorter legislated school years (176 days) of any state not counting closures due to inadequate budgets.2 It requires money to have students in school. Money makes a difference in length of the academic year.
For 2003-04, 86% of Oregon Title I schools met Adequate Yearly Progress standards compared with 57% of non-Title I schools.3 (Title I is the federal program that delivers funds to low-income schools.) These statistics indicate that additional money makes a difference in providing for the needs of low-income students.
Student to teacher ratios in Oregon moved from fifth largest in the nation in 1993 to fourth largest in 2001-02 4 and undoubtedly will be even larger when statistics are compiled in the current school year. Lack of money is the primary reason class sizes have increased. Money makes a difference in class size.
Adequate support for schools can provide more programs, smaller class sizes, more instructional time and higher quality educators. Money does make a difference.
Myth 2: The state is spending far more on education than ever before.
Talk radio hosts like to mention that Oregon's spending for education has more than doubled in the past ten years. This is only partially true. In constant 1990-91 dollars, Oregon K-12 spending has actually decreased from $4,125 for weighted average daily membership to $3,442 in 2003-04.5 The fact is, Oregon spends 17% less per student than 13 years ago. Since Measure 5, state income taxes have replaced local property taxes as the dominant revenue source for schools.6 Oregon has dropped from 10th to 34th of the 50 states in total taxes (state and local) levied since 1990.7
State education budgets have led to decreased administrative, teaching and educational assistant positions. Oregon teacher salaries increased slightly in 1990-91 constant dollars ($32,300 to $33,893) over the past 13 years.8 Increasing class sizes and federal certification requirements, coupled with decreased budgets for educational materials, have increased the work load and stress significantly in the past several years.
Myth 3: If we just ran schools like a business they would be efficient.
Starting ten years ago, Edison Corporation thought they could provide their shareholders with a profit by contracting with school districts to operate schools. Edison convinced shareholders that they could operate schools more efficiently and return the savings to investors. Edison's academic success has been mixed, but their goal of turning a profit has been a failure. Edison stock has dropped from $38.75 a share to less than $1 a share because of lack of profits and controversies over Edison's effectiveness.9 Public schools in Southern Oregon are fiscally responsible and have shown improved student performance even during difficult economic times.
Fact: State policies and funding should be based on solid data.
Educators need to be ready to provide data and challenge unproven assumptions. Money does make a difference. School funding has been decreasing. Schools are fiscally efficient and responsible. The upcoming legislative session will provide a challenge to create a dialogue based on facts not myths.
Comprehensive analysis of K-12 education finance in oregon: fact sheet. (2003). Retrieved Jan. 05, 2005, from OSBA: Fact Sheet Web site: http://www.osba.org/hotopics/funding/2002/analysis/facts.htm.
Spring 2004, OSBA Spring Regional Meeting, Oregon School Boards Association page 24
Spring 2004, OSBA Spring Regional Meeting, Oregon School Boards Association page 18
Oregon Department of Education
Spring 2004, OSBA Spring Regional Meeting, Oregon School Boards Association page 25
Spring 2004, OSBA Spring Regional Meeting, Oregon School Boards Association page 26