SOESD / Newsletters / The Source / November 2004 Source: Ron Enger

November 2004 Source: Ron Enger

The Newsletter of Southern Oregon Education Service District
November 2004
Source: Ron Enger
Director, Technology & Media Services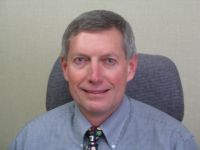 Ron Enger, Director, Technology & Media Services


Schools in the 21st century are not the same as they were in the 1960's and 1970's. Just like most other elements of our society, education has changed significantly. Gone are the chalkboards and methodologies of instruction that seemed to work well in the later decades of the 20th century. The students of today have moved from a society based in industry and manufacturing to one that is "high tech" and information based.

Educators have had to rethink the way we deliver instruction and how we reach students. The technologies of television, the computer, and the Internet have had a tremendous impact on education. Our students will graduate into a world that requires skills in all of these technologies.

As an ESD, we have also had to change how we deliver instructional services to schools. Films have given way to videotape, which are now being converted to digital video discs (DVD) or digitized media resources delivered from a computer server. This latest development will make it possible for teachers and students to receive full motion educational video programs on their computer stations at school or even at home.

The ESD is now helping schools deliver entire classes electronically over the Internet or via video conferencing systems. There are hundreds of students in Southern Oregon taking advantage of distance education technologies that did not even exist a few years ago. Just as in the business world, schools are beginning to take advantage of distance education to provide more options and equity for their students. In addition to entire electronic courses, teachers and students may interface with science researchers, museum staff, artists, and government officials from around the nation.

Another ESD service that has changed as a result of school needs is "computer and networking" support. When the Internet first became a part of our schools, it was used to supplement instruction and learning. Now it has become an essential part of most classes. It has become so important that the technologies over which it travels must be operational 99% of the time. This requires a significant level of support and expertise. The ESD employs staff with this expertise, and the necessary equipment to enable a complex wide area network (WAN) to work successfully. The ESD serves as an Internet provider to our schools as well, with a direct connection to the Internet II broadband network.

The ESD also repairs most types of electronic equipment and systems in schools. Whether it is a computer, a VCR, or an intercom in a school, this service is important to keep these systems operating. Currently the ESD maintains thousands of equipment items for schools, either onsite or at the ESD. In addition, staff members help with installation of many different electronic systems in schools, including computer networks and labs, video conference classrooms, public address systems, and even video security systems.

Technology support has changed a great deal at the ESD in order to address the many needs schools have today. New technological applications will be introduced in educational settings. Southern Oregon ESD will continue to support schools as they incorporate technology into school operations and classroom instruction.