SOESD / Newsletters / The Source / December 2004 Source: Steve Boyarsky

December 2004 Source: Steve Boyarsky



Newsletter of the Souther Oregon Education Service District
December 2004
Source: the Superintendent
Steve Boyarsky
The mission of our Profession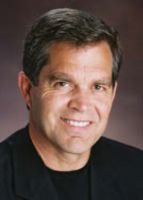 Steve Boyarsky, Superintendent

At the conclusion of my second year of teaching freshman applied science, I asked each student to complete an anonymous course and teacher evaluation. There were many positive comments and a few critical statements from the approximately 150 students. Almost 30 years after those evaluations, I distinctly remember only one. A student wrote, "You helped me fel like sombody." This misspelled comment made me realize the positive impact I could have on the lives of my students and helped me understand my critical role as a teacher. It was probably better that I didn't know who wrote the comment, because I could generalize it to all students present and future. It was an "ah ha" moment for me.
Research studies, about how "at risk" students realize their potential, point to the importance of a significant adult in their lives. Most of the time it is a parent, but it may be a grandparent, a coach, a teacher, or a youth minister who serves as that caring adult. Educators have a special role to play in the lives of young people. We are in a profession entrusted with this important opportunity and responsibility.
Recently I asked Louis Castillo, one of the ESD board members, who that significant teacher was in his life. He described Mrs. Guzman, who in 8th grade recognized his potential and pushed him to achieve in school. Up to that point, Louis described himself as a mediocre student. Jim Thomas, an ESD courier driver, described the significance of Boyd Gibson, his principal at Ruch Elementary. Mr. Gibson made sure that Jim had the opportunity and encouraged him to participate in athletics and school activities. Jim says, "Mr. Gibson always looked out for me." Ask anyone about a significant teacher and you will hear about the Mr. Gibsons, Mrs. Guzmans, the Coach Selees or the Dr. Behlers-–those who motivated, showed compassion, and believed in their students.
The work educators do with young people is critically important. It is easy to be distracted by the fiscal situation of schools in Oregon. Despite this discouraging situation, every day teachers in Southern Oregon motivate students to succeed, teach academic skills, ignite curiosity, and provide intriguing lessons. The bottom line is: "helping make students feel like somebody" is still the key work and mission of our profession.