SOESD / Students

Resources for Students



Oregon Online (O2)
The mission of o2 is to provide an alternative, anytime/anywhere learning opportunity for all high school students.

World Book Student
The SOESD subscription to World Book Student provides students with online access to over 45,000 articles and research tools designed for middle school students in grades 5-9, as well as articles from the World Book Encyclopedia and on-line special reports.

Math Resources
Explore a multitiude of resources and activities to expand your understanding of various math topics.

NASA Student Resources
Explore NASA's space and aeronautics content and project, internship, and scholarship opportunties.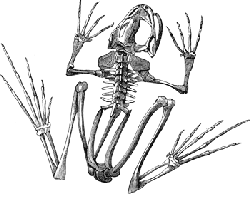 Frog skeleton from http://etc.usf.edu/clipart


Clipart ETC
Free clipart for students and teachers from the University of South Florida's Educational Technology Clearinghouse.

SOESD's Internet Plugins test page
Use this page to make sure your computer has all the plugins necessary to make the most of web content.

SOESD's Computer Training pages
On these pages you can access our workshop handouts on classes in Microsoft Office (Word, Excel, PowerPoint), digital cameras, plus free text-to-speech and digital audio software.