Southern Oregon
Subscribe!

Be notified of news
& updates by email
EDUCATION SERVICE DISTRICT
signup | manage settings


SOESD / School Improvement Services / Migrant Ed/ELL/
Indian Ed / English / Indian Education / Native Games

Native Games

Native Games

The Southern Oregon Indian Education Program is excited to announce an annual Native Games event. The first games took place on March 27, 2015 from 10am - 4pm at the Southern Oregon University Raider Stadium. The event included Native games from The Klamath, Cow Creek, and Coquille Tribes such as Sjima, Shinny, Hoop and Arrows, Ring Games, and Kickball! Frybread was served and there were prizes from Nike's N7!

If you have questions on next year's event, please contact Candeena Jackson, Indian Education Facilitator, at 541-245-4619.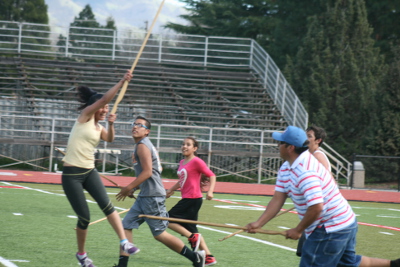 School Improvement Services - Migrant Ed/ELL/
Indian Ed - English - Indian Education - Native Games










5465 South Pacific Highway
Phoenix, OR 97535
Phone: 541.776.8520
Fax: 541.535.2460
Contact: Charlie Bauer
Email Us