SOESD / Special Education / Early Childhood Services / Job Seekers

Job Seekers



Looking for a job? Wondering what it might be like to live in beautiful Southern Oregon?

Check out the links below for more information about job opportunities at SOESD Early Childhood Services and learn more about Grants Pass and the surrounding area.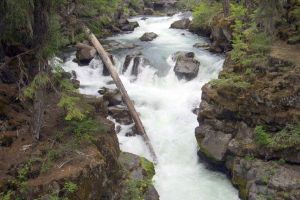 The Rogue River runs through Grants Pass

This link will take you to the SOESD jobs page where you can get detailed information about job openings, download an application form, and watch videos about the area.
Find out about our arts and music scene, vineyards, outdoor recreation opportunities and more! Be sure to check the photo gallery.
If you love the outdoors, Southern Oregon has abundant opportunities for hiking, camping, fishing, river rafting and mountain biking, right in our backyard. Within two hours you can also reach Crater Lake Ntl. Monument, the Oregon coast, Mt. Shasta, the Sky Lakes Wilderness Area , the Kalmiopsis Wilderness area and the Siskiyou Wilderness Area.
During the summer months, the Britt Festival features live music performances in an intimate outdoor setting. Donít forget your picnic!
Downtown Grants Pass is home to the Rogue Theatre, featuring live performances of folk, bluegrass, rock and blues music.
The
Oregon Shakespeare Festival (OSF)
is among the oldest and largest professional non-profit theatres in the nation. Each year OSF presents an eight-and-a-half-month season of eleven plays in three theatres plus other educational events.
JoCoNET
is a website and group of non-profit organizations working for the better good of Josephine County. This website is a resource for all non-profits. It contains grant information, foundation information and other pertinent tidbits.