SOESD / Technology & Media Services / Computer Information Services / Professional Development / Activboard / Maintenance

Activboard Maintenance and Troubleshooting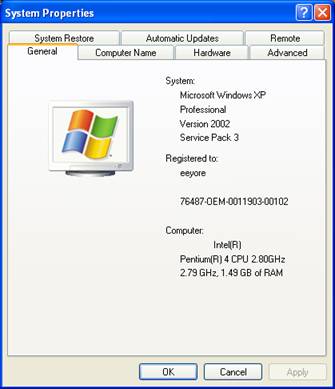 Good processor speed,
plenty of RAM!

System Requirements
If your computer doesn't have enough RAM, performance will be sluggish, sometimes worse than sluggish. Here's the what a typical Windows XP system should have to run Activstudio—or any graphics-heavy applications:
Projector
blow out dust every 100 hours or so

your school or district should provide cans of pressurized air for teachers to use

it's good to have one—and a backup--on hand, ready to use in a crisis

clean filter (see the how-to handout)

Wherever there is air coming in or blowing out, there will be a filter. Some projectors have 2 filters, some have 3. Some filters you can slide out; some require unscrewing a plate. But you (or somebody) must clean the filter.

if you don't do these things...

the projector overheats and things (esp. bulbs) burn up/burn out, and

you can't show the flipchart to your class and have to revert to Plan B (whatever that is)
Activboard (Activstudio) software — current version is 3.7.19
Activstudio (Dashboard > Support tab > Update)
Activpen — hang onto it!
The Activpen is almost never the problem! Almost always, the problem is that Activdriver needs to be up-dated (current version is Activdriver_x32_v4.1.14.20)
you'll need to login (you'll need to register if you haven't already)

registration is free, but it takes a minute or two

try something, like your email address and a short password

once you're in, click on Support > Software Upgrades > ActivDrivers

then download the driver (probably the one for Windows XP)

Save it somewhere easy, probably your Desktop

uninstall the old driver
Start > Settings > Control Panel > Add/Remove > Activdriver

install the new driver


Activpen missing?
you should have a contact at your school or district who has more pens

pens cost about $35 each from the Activboard rep

pens cost about $20 each if your school or district buys a 10-pack
Backup
All things (eventually) fail on this planet—hard drives, too. You should back up your flipcharts.
Your network probably has a network drive where you can store files safely.

Activboard generally stores flipcharts in My Documents\Activstudio3\My Flipcharts

drag the My Flipcharts folder to your network drive

if you've saved a bunch of images, copy the My Images folder there too.

contact your school or district tech to find out the specifics for your situation.