SOESD / Technology & Media Services / Computer Information Services / Professional Development / Graphics Resources

Graphics Resources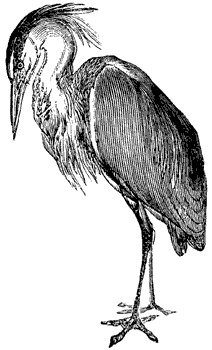 Heron (free)
from http;//etc.usf.edu/clipart


Clipart ETC
http://etc.usf.edu/clipart/
An online service of Florida's Educational Technology Clearinghouse. 40,000 pieces of free clipart and growing.
Awesome Graphics for Educators
http://www.awesomeclipartforeducators.com/
This site is neatly organized into categories and themes, is easy to use, and the graphics are free. Also included are a collection of fonts and puzzle makers (i.e. crossword, maze maker, etc.).
The Best of the Net Awards
http://webclipart.about.com/library/weekly/blbon2001.htm
Each month, the Best of the Net award will be presented to five outstanding sites chosen from the many excellent clip art sites found on the Internet. Many are free to use as long as no financial gain is derived from their use.

Clip Art Searcher
http://www.webplaces.com/search
Five search engines supported with results offered in groups of ten—requires some familiarity with search engines.
Educational Clip Art


http://www.teacherfiles.com/clip_art.htm
Here is some of the best educational clip art from the web. To the best of my knowledge these clips are not copyrighted and are available for non-commercial purposes.

Free Stock Photos
http://freestockphotos.com/
Photographs with the FreeStockPhotos.com name are all copyrighted and may be used freely with specific restrictions.
Kids Domain: Clip Art Index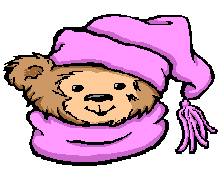 http://www.kidsdomain.com/clip
Over twenty categories of clip art, many tied to special days during the year. Clip art at this site is intended for young children and would be easily applied in the classroom.
Kid's Image Search Tools
http://www.kidsclick.org/psearch.html
This site searches several collections at once.
Open Learning Agency
http://www.cln.org/themes/pictures.html
This "Theme Page" is simply a set of links to web sites that have their own searchable collections of pictures, offer a search engine for finding pictures, or provide a metalist of links to photographs of a particular type.
Pics4Learning


http://pics.tech4learning.com/
Unlike many Internet sites, permission has been granted for teachers and students to use all of the images donated to the Pics4Learning collection. (Please respect their liberal Image Use Policy)

Earth From Space
http://earth.jsc.nasa.gov/
The NASA Space Shuttle Earth Observations Photography database of over 400,000 images is a national treasure. Search different datasets via a "clickable map," cities, earth landscapes, distinctive features, hurricanes and weather, geographical regions, and water habitats.
Some AWESOME photos from space:
Eurimage: Multi-Mission Satellite Data
http://www.eurimage.com/
Here's a short guided tour: when you first enter the site, click on "Gallery" on the left navigation bar. At the next screen, click on "Quickbird." The ensuing display of recognizable geographical locations (San Francisco, New York, St. Peter's Basilica, et.al.) are both are stunning and valuable instructionally.


The Teacher's Lab at Alachua County (FL) SD
http://www.sbac.edu/~tpl/clipart/clipart.htm
This clipart collection contains art that was created in the Teacher's Lab and art from public domain sources.
Grabbing Graphics Tutorial
http://projects.edtech.sandi.net/staffdev/tpss98/grabbing_graphics.htm
A graphical tutorial how to grab graphics from the Internet.
Graphics Galore
http://projects.edtech.sandi.net/staffdev/sdcuegraphics
Tips and tricks for finding and manipulating free Internet graphics to spice documents and Web pages.