SOESD / Technology & Media Services / Computer Information Services / Professional Development / Digital Cameras / Digicams Overview / Digicams 2.1

Digicams 2.1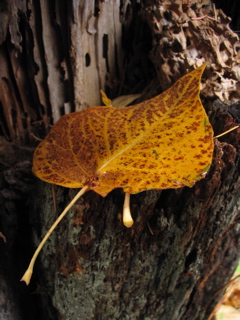 Workshop Objectives:
Work with advanced camera settings
Explore artificial lighting techniques
Learn photo management strategies
Check out online publishing options
Camera Settings
Lighting (white balance) presets:
Auto (AWB)
Daylight (sun symbol)
Cloudy (cloud symbol)
Tungsten/Incandescent (lightbulb)
Fluorescent (various)
Custom

This option allows the adjustment of the white balance to existing lighting conditions.
Setting the White Balance:

Your camera cannot be in AUTO mode
Select the "Custom White Balance" setting on your camera.
Point your camera at a white surface (white foam board or a piece of paper)
Fill the frame
Press the "SET" button (varies with camera brand)
Exposure presets:
Portrait (Shallow depth of field. Blurred background/ subject only in focus)
Landscape (Depth of field is deep – everything's in focus)
TV (Shutter Priority- Stops action- good for sports)
AV (Aperture Priority- Foreground through background in focus
Macro (Close-ups of flowers, bugs, your friend's nose)
Manual (better-know-your-stuff mode)
Auto (thinking-is-not-required mode)
P – like Auto, but with override options (some-thinking-will-be-required mode)
Activity 1: Custom white balance and shoot with different exposure presets
Shoot friends in Portrait mode-

adjust your distance
use zoom lens to keep shot a medium (head and shoulders)

Try other subjects and Exposure Presets (like macro)

shoot same shot with different settings
remember to analyse differences (use playback mode)
Artificial Lighting Techniques:
Shooting photographs under a variety of lighting conditions can be challenging (understatement). Exploring light and studio techniques can help us to train our eye to see (and create) good lighting.
Activity 2: Learn about 3-Point Lighting, create a 3- Point Lighting studio, and shoot photos within this environment.
Visit the 3-Point Tutorial Website
Work together to create a "home studio" using existing supplies

foam art board
shop lights/tripods/clamps
interfacing material/ old sheets
clamps
car sun reflector

Photograph a still life (fruit)
Image Management:
Maybe the toughest part of digital photography is managing all the photos we take. Fortunately there is some great software that allows you to do just that. If you're working on a Mac and you're running OSX you're probably already familiar with iPhoto. If you're on a Windows machine you'll want to use Picasa, the free photo software that SHOULD have come with digital camera. Watch a Flash Tutorial of Picasa or check out the short Picasa Quickstart Guide (PDF) Picasa has a limited set of editing tools (crop and resize basically) but there is one hidden feature. You can change pictures to black and white by selecting a picture and hitting Ctrl-Shift-B. Hit the same key combination to bring it back to normal.
Activity 3: Use Picasa to manage your digital camera images.
Launch Picasa
Reorder images in the Thumbnail view (drag and drop)
Explore Picasa's basic set of editing tools
Try emailing an image from the Picasa interface
Publishing Options:
---
Thanks to Joel Brain, who first put together this series of workshops in 2004.