SOESD / Technology & Media Services / Computer Information Services / Professional Development / Digital Cameras / Digicams Overview / Digicams 1.1

Digicams 1.1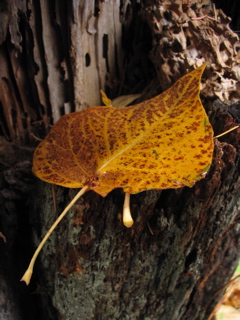 Workshop Objectives:
Discuss camera selection
Set up a digital camera
Learn and practice shooting techniques
Edit and resize photos
Email photos
Explore ways to use a digital camera in your classroom
Camera Selection:
What you buy depends on what you are going to do with it. In general:
To print high quality images up to 5x7 with the occasional 8x10 requires a 3.2 megapixel camera. For excellent 3x5s, very good 4x6s, with an occasional 5x7, a 2 megapixel camera will work fine.
To view images on a computer, (images for websites and sending pictures to friends via email) a 2 megapixel camera is more than enough.
Image quality is more than megapixels however. Lens quality also impacts the quality of the photograph. As a general rule, the companies that made good 35mm cameras in the old days make good digital cameras today. (They have a lot of experience making good glass.)
To research cameras and get an idea of pricing look at CNET's camera review information: http://reviews.cnet.com/Digital_cameras/4521-6530_7-5021301-1.html?tag=dir.top
Camera Extras:
Batteries. Your photo shoot will come to a screeching halt unless you have extra batteries to slap in your camera when the battery light starts flashing. If your camera takes a special proprietary battery you can get a good quality extra at a fraction of the price that your camera manufacturer wants. Check out Batteries Plus in Medford on Hwy 62 or Sabah Oceanic online If your camera takes standard-sized batteries you'll want to buy some rechargables and a charger. Warning: not all rechargable batteries are camera friendly--read your manual!
Storage media/memory card. (256-512MB suggested) Without an extra card you won't be able to take very many pictures before maxing out your memory.
Card Reader. These save precious batteries and eliminate the need for a power adaptor. Plus they free your camera up to continue shooting images while someone is uploading the first "roll."
Camera Setup:
If you think you'll ever want to print the photos you're taking, you'll want to capture the highest quality images possible. To do this make the following setting in your cameras menu:
Image quality - Highest
Compression scheme - Best quality
Digital zoom - Off
Other beginner setup suggestions:
Auto - On (auto exposure, auto focus, auto white balance, auto ISO)
Flash - Off
Shooting Techniques:
Hold the Camera Still (elbows in, consider leaning against a solid object, easy on the coffee)
Focus and Exposure (point at key subject, press shutter button halfway down, then adjust camera to compose)
Composition (consider layout- portrait or landscape?, rule of thirds, type of shot- close-up, medium, wide angle, point of view, and the depth of field.)
Lighting Considerations:
Indirect light is best; look for reflected or diffused light.
Direct light is often harsh; change your subject's location if possible.
Backlight can be tricky; try exposing for the shadows or using fill flash.

For more info on good photography techniques, check out our Photo Basics page.
Activity One:
Setup your camera and shoot a variety of subjects in a variety of lighting situations using good composition technique. Review your pictures on your camera after your photos and reshoot as needed.
Upload Images:
Insert card into card reader and connect to computer's USB port
Open "My Computer" and navigate to the folder of photos on the card.
Drag the folder of photos from camera's memory card to My Documents
Editing Images:
Sending images to others is a good thing to do. But your friends might not like it if the image you're trying to send them is too large. Knowing a few simple editing skills comes in handy and it's real easy to do. There are many programs that can be used to edit digital photos, from the software that came with your camera to the high end, Adobe Photoshop. Microsoft's Photo Editor comes with Office and it's on just about ever PC so we'll be using it. The process looks like this:
Launch Microsoft Photo Editor and open a photograph (navigate to the folder of your photos in My Documents)
Crop image as needed
Resize for email or web (320x240 suggested size)
Save as... (this gives you a smaller file size and preserves your original)
Larry's Resizing Photos pdf file gives more explicit instructions.
Emailing Photos:
Open your email program and address a new email
Click the "Attach" button
Navigate to your resized photo.
Hit the "Send" button
Activity Two:
Upload images from your memory card to your computer. Crop and resize images so they are web and email friendly. Send a photo to your teacher as an email attachment.
Digital Cameras in the Classroom:
Just a few ways teachers are using digital cameras in the classroom:
Slideshows for parent night, conferences, or end of year (or unit) celebrations
Classroom galleries (printed out for a wall display)
Documenting process (science experiment, math)
Lee's Summit School District's webpage explores ways to use digital cameras in the classroom
Homework Assignment:
Explore the Lee's Summit webpage. Try one or more of the ideas listed and report back to the class next week.
---
Thanks to Joel Brain, who first put together this series of workshops in 2004.